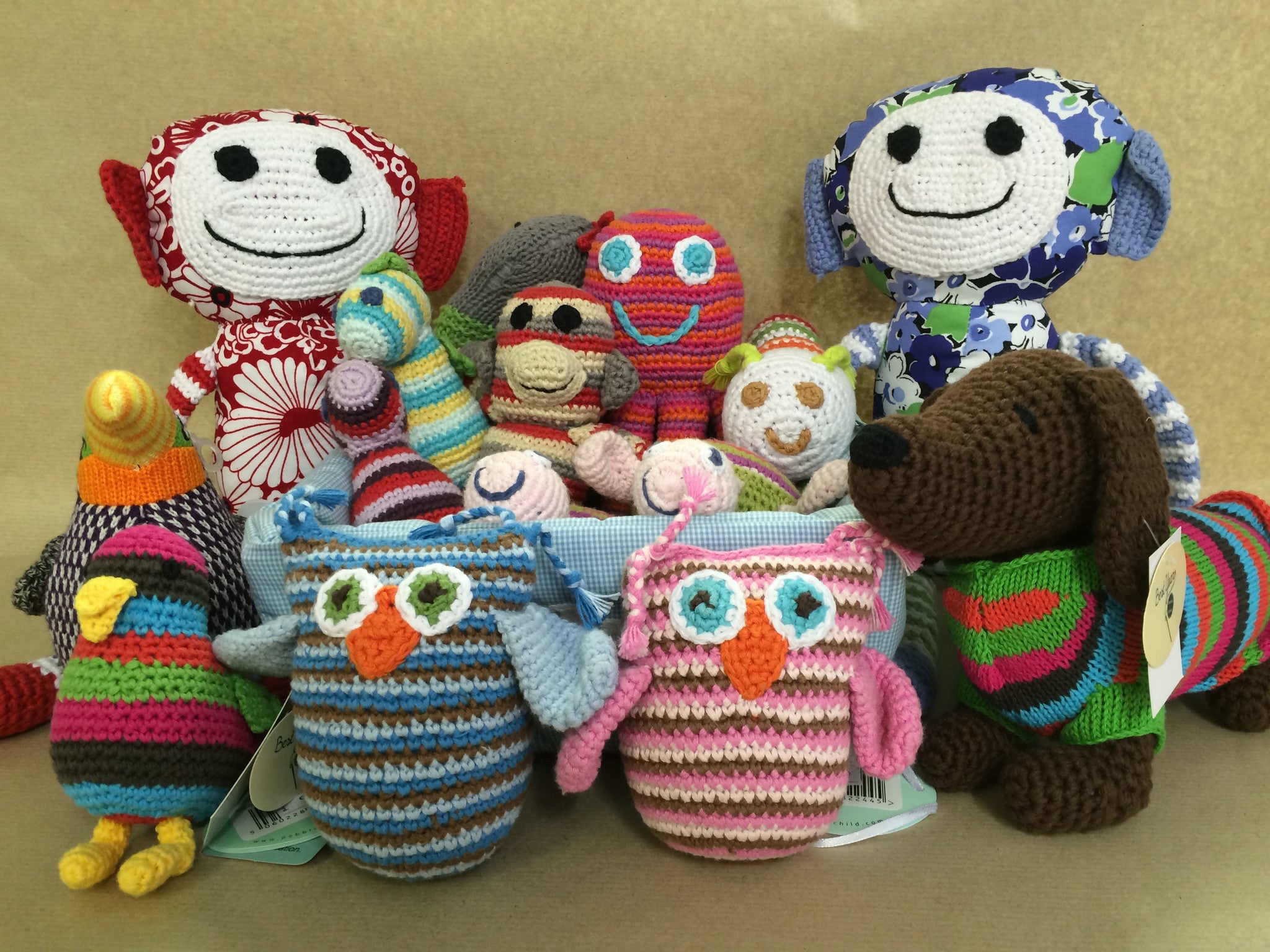 Check out our new range of Fair Trade soft toys. These funky knitted and crochet soft toys are predominantly hand made in Bangladesh. They make perfect gifts for little ones with their bright friendly colours and warming smilie faces. Many of them rattle too.   
Every purchase of one of these gorgeous toys does not only provide the purchaser with a beautiful gift but it also helps provide communities in Bangladesh with rural employment that is fairly paid, flexible and local.
Great gifts for Christenings, Baby Showers, Early Birthdays and plenty more.