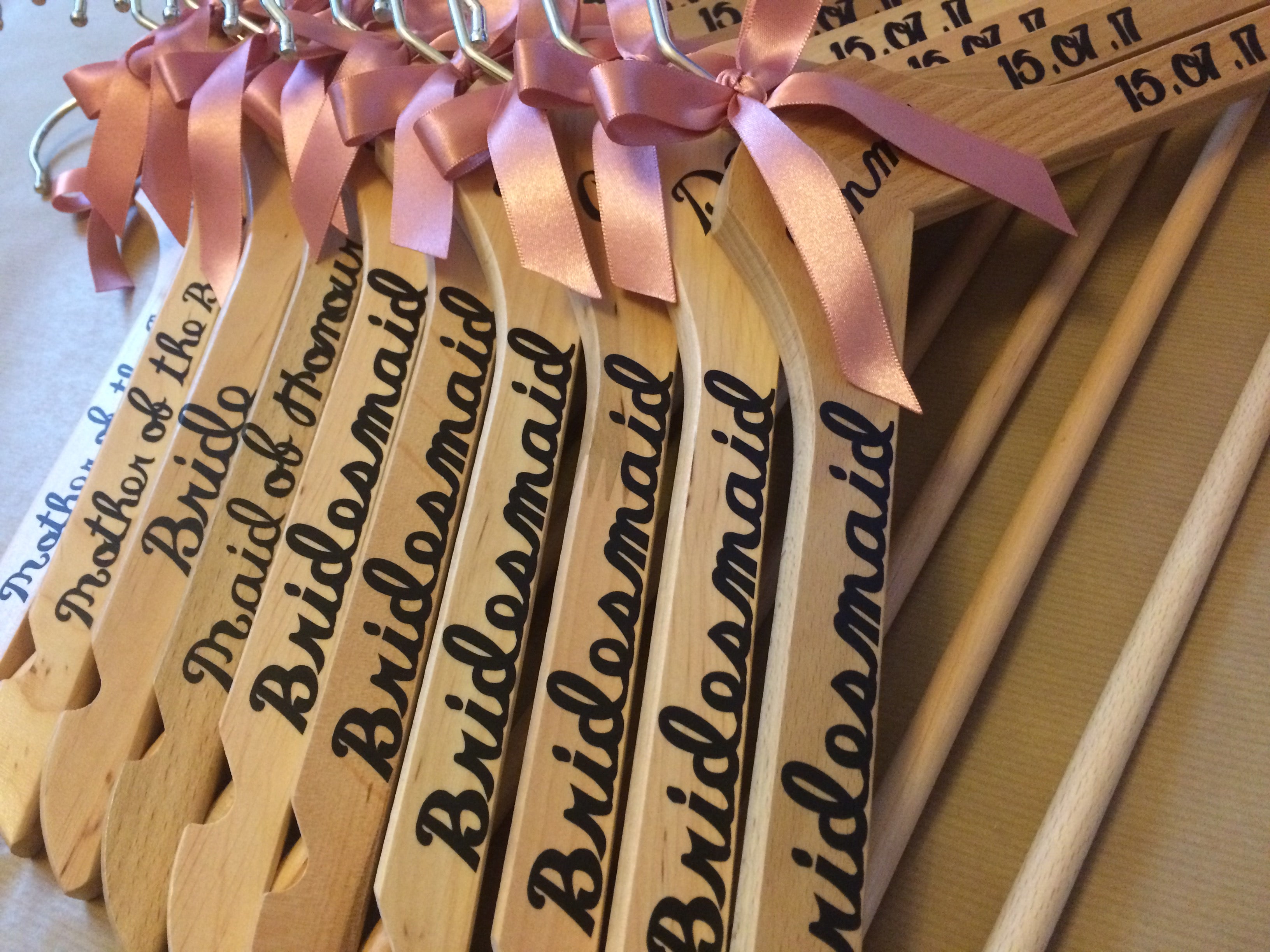 Weddings are always very special occasions in peoples lives, wether you are the Bride, Groom, Bridesmaid, Best man, Mother of the Bride/Groom or simply a guest. Making the day as special and unique to you as possible is always worth it as your memories and photos will last a lifetime. At Kristina's we personalise items to help make your day that little bit extra special. We personalise an array of items but today lets talk about our hangers. 
We decorate hangers with your choice of wording and colour and also add a lovely little bow again of your colour choice. We have white or natural hangers and also have children's hangers in natural, pink or blue. 
We need around 1 week to complete your order but a little longer in peak season. As much notice as possible is always appreciated because as many of you know our little boy also comes to work, so making is not always possible at the times we think it's going to be! 
😂
😂 
So if you are getting married, have the honour of being a bridesmaid or are simply attending a wedding get in touch if you would like some of our awesome hangers decorating for the big day. 
Just imagine those dresses hanging on these..... Beautiful 
🍾