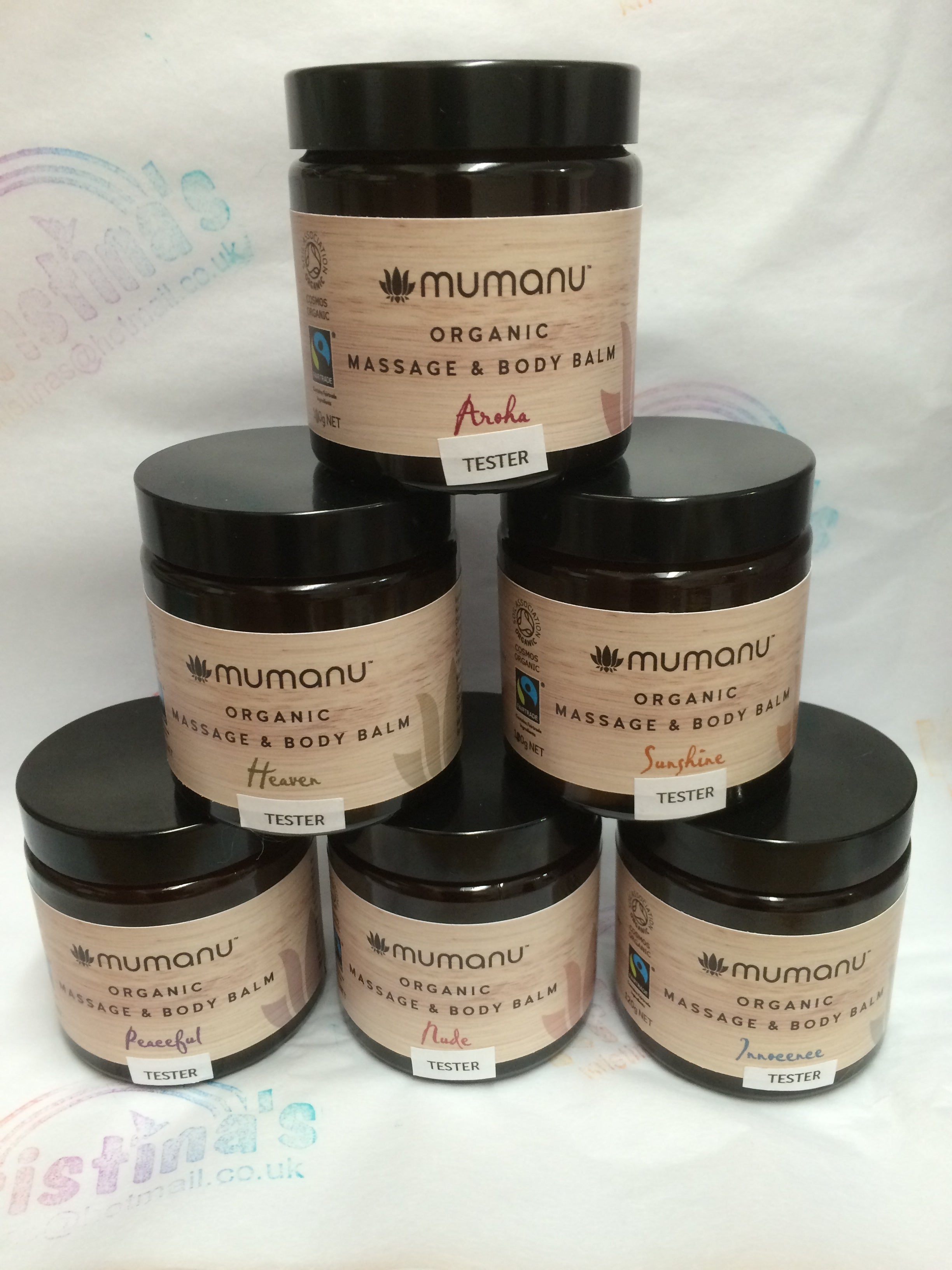 Adding to the 👶baby range in the shop has been so well received by all of you that I have decided to slowly add a mum to be range. 
I have received a box of samples today which in-fact can be used for the whole family not just mums, so a fab versatile product. My thoughts are they would make lovely baby shower gifts or a nice 'you are pregnant' gift or even a well done on giving birth, now take care of you gift. As well as being a lovely treat for someone special or a little luxury for yourself.
Anyway the samples are beautiful massage and body balms, all organic all Fairtrade and all Made in the UK. They come in a glass jar with an aluminium lid so all 100% recyclable too. The rage includes massage & Body balms, foot balm, decongestant balm and a belly boob and baby balm. 
The testers will be in the shop for a few weeks so I can make a decision on wether to go ahead and order this lovely stock. I've had a go of the nude massage body balm and its simply lovely. ❤️
Swing by the shop have a good look, a good sniff and give them a little try and tell me what you think, you are my customers so feed back from you is super important.😁
If you are not local and can not come in and have a little sniff and a test, you can always give me feedback on the look of the product.
Kristina xx